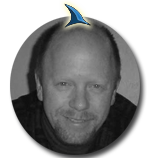 I worked with Matt for four years, across a wide variety of services from SEO to design & development. The main aspect was the education I have received along with the results. Through thick and thin I know I have an innovator to turn to that will always have a constructive answer and actionable advice. Firebox Training
Shawn Johnson
Being a personal trainer, I can appreciate good training and education. Matt gave me both. I have always been an entrepreneur, now I'm an online entrepreneur thanks to my long time relationship with Matt. He's a pioneer in the new world. You can do it with him on a sensible budget, I did and I will again soon, one business at a time! Woliba
Nathan Figg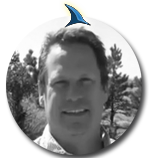 Matt has allowed me to scale my businesses and successfully launch several websites in a short amount of time. The insights for marketing, e-commerce and automation they have provided have been priceless. I would recommend Matt at any level to small or large businesses looking for a dynamic website design. Peirce Consulting
Todd Peirce
ABOUT

ME
My passion is in training and coaching others to create and operate their own online business from anywhere. I have done this for dozens of people and it has changed their lives for the better. I know how to do it on any budget for any business idea. You can live the dream of manifesting an income online anywhere you can get a high-speed connection or your hotspot. I can help you realize it.
My purpose is to help people afflicted with the chronic skin condition known as psoriasis. I am healing from severe psoriasis and I teach others online how to heal too. My audience has grown into thousands of Healing Warriors who I help daily. It's been a beautiful and natural experience. I can show you how to do this yourself with your knowledge and passions.
My other passions are traveling, music festivals, sports, particularly basketball. My dream job is to coach a college team or be a general manager in the NBA. This love and desire for coaching, teaching and training helps you gain the online presence you have a vision for.
CONTACT
ME
Lets talk and discuss how you want to market your presence online. I'll keep it cost-effective and deliver something you will be proud of. Fill out the form here and I'll get right back to you.
T: 352.469.6226
E: matt(at)ludworks.com